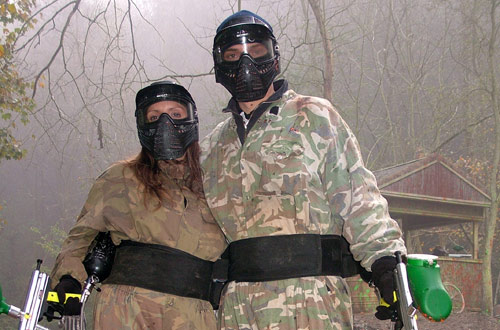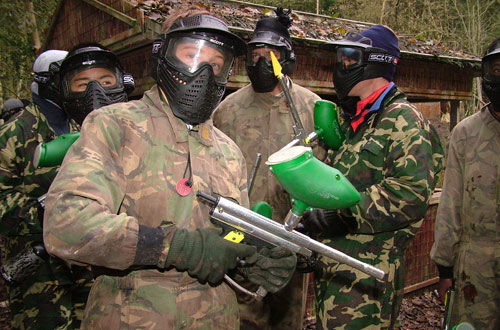 Stag & Hen Parties / Weekends
If you're looking for a Stag Do to remember, why not run around in the woods inflicting pain on your closest friends?
Paintball is a classic stag do activity which never ceases to provide the perfect entertainment prior to a thorough de-brief over a few pints in the evening...
As you would expect, during your Paintball session, we have several ways to 'stitch-up' your main guest too!

"A superb day out – the members of my hen party thank you for such a well organised weekend. It made a change from just getting blind drunk!" -
Jackie M, London.