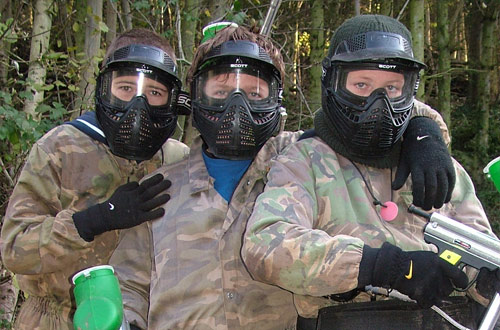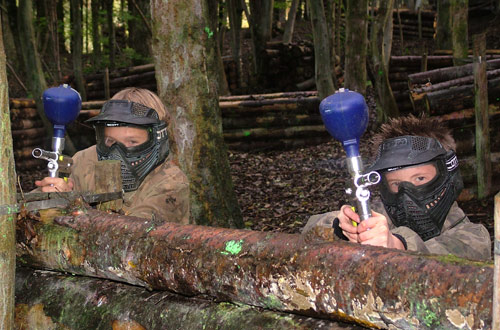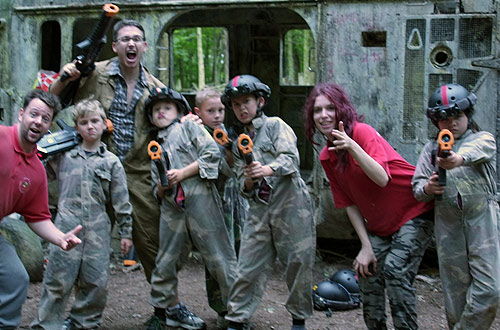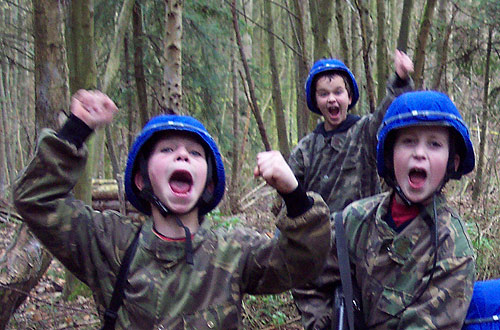 Birthday parties with a difference at Hamburger Hill
Safe and fun and with full supervision by our expert staff.
Junior Paintballing
An increasing number of under 16's now play Paintball at Hamburger Hill. We regularly hold events for schools, youth groups, colleges, universities and groups of friends.
Junior Pulse Ranger
Pulse Ranger is a popular youth activity, with high team building qualities, based on having fun:
Fixed cost – free unlimited ammo – all equipment provided – no additional costs.
No projectiles – so no-one gets hurt when "shot".
No goggles – uses harmless infra-red beams (similar to your TV remote) eliminating the need for goggles.
No age restrictions – suitable for anyone able to carry these lightweight (2kg) high-tech, futuristic laser guns.
Fun for all – a combat game where everyone is equal – appealing to both sexes, all ages, shapes and sizes.

Gift vouchers are available.
Your safety and enjoyment of our activities are our main priority
"Paintball is always the most popular event during activities week. This is our 7th annual event with you, each time with 12 year olds, each time with great attention to safety." - Matthew C., Teacher, Chew Valley School.

"Your stringent approach to safety was superb and greatly appreciated." -
Dr. S.J. Chinn, Headmaster, Mark College.

"We were reassured by the high Health & Safety standards evident during the whole day and the attention received from your staff. I would have no hesitation in recommending Hamburger Hill to other organisations, especially those dealing with young people." - Sandi Garland, The Princes Trust.